Tobacco
We have a wide range specialist rolling tobacco, Zippo lighters and pipes as well as every smoker's requisite you could hope to find.
We also offer a repair service on pipes and lighters, where we deal directly with the original manufacturers to ensure the highest quality repairs.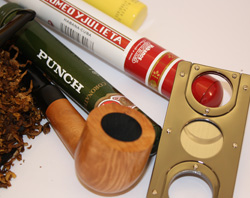 Looking for a specific tobacco? Call us today !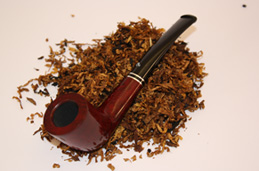 Pipe Tobacco
Ladds stocks both loose and pre-packed pipe tobacco from leading brands includng Three Nuns, Whiskey, Gold Block, Erinmore, St Bruno, Bulls Eye, Dunhill and Gawith Hoggarth's Peaches & Cream, Black Cherry and Cherry & Vanilla.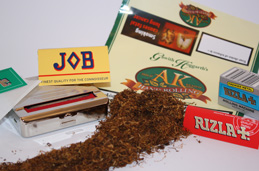 Hand Rolling Tobacco
We have a selection of pre-packed hand rolling tobacco from Cutters Choice, Amber Leaf, Old Holborn and Golden Virginia, along with additive free Maya and Eco. We also stock loose hand rolling tobacco from Auld Kendal with flavours including cherry and vanilla, blueberry and coconut.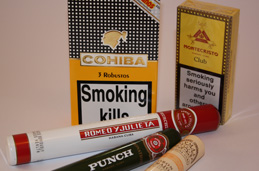 Cigars
There's something in our range of Cuban cigars to suit all tastes, including Cohiba, Montecristo, Romeo & Julieta, Punch, Bolivar and H-Upmann. We also stock Backwoods, King Edward, Candlelight, Hamlet, Henri Winterman, Café Crème and Daybreak.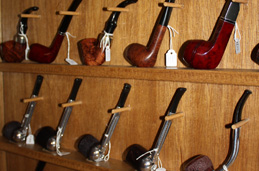 Pipes, Lighters & Sundries
Our extensive range of smokers' sundries includes gas and fuel, rolling papers and rolling machines from Swan and Rizla, snuff, lighters, cigarette cases, tobacco tins and tobacco pouches, matches, pipe cleaners, cigar cutters, ash trays and electronic cigarettes.
Our Location
Our Location
You can find us on the High Street in the heart of Royston, just off the A10 and A505. We're only 20 minutes from Cambridge so well worth a quick trip out of town.
One of our Regular Visitors
"Ladds to Royston is like the ravens to the Tower of London. They have a wide and excellent range of goods and the staff are marvellous. I never leave the shop without a smile on my face"
Back to top