Cake Decorations
Ladds stocks arguably one of the largest selections of cake decorations, sugarcraft and cake decorating equipment in the North Hertfordshire/South Cambridgeshire area, and we have many professional and novice cake making customers who travel to us locally and from much further afield. Whilst we love meeting and discussing every customer's need face to face and give advice when needed, we are always happy to talk through your specific requirements and fulfil orders over the telephone (card payments are accepted).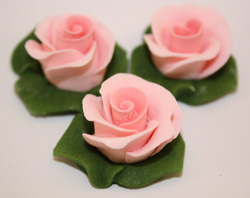 We've got all you need for the perfect cake
Our Cake Decorating Range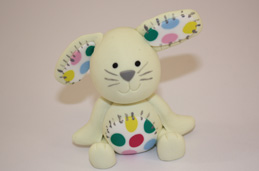 Cake Decorations & Sugracraft
We have a huge selection of cake decorating and sugarcraft supplies, including icing by Renshaw and Culpitts; Sugar Florist paste and Mexican paste by Squires Kitchen; edible sugar flowers and sprays, Sugarflair paste, colours and dusts, edible glue, CMC, albumen and Meri White. We also have cupcake cases in many sizes and finishes, cutters and equipment by PME and Wilton, drums and cake cards in a large selection of sizes and colours, cake boxes, cupcake boxes and satin ribbon by the metre.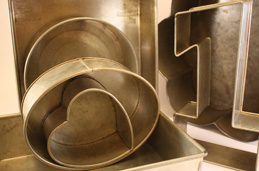 Cake Tin Hire
We have cake tins, wedding cake stands and cake knives available for hire. Contact us with your requirements on 01763 245658 or call in and see us!
Our Location
Our Location
You can find us on the High Street in the heart of Royston, just off the A10 and A505. We're only 20 minutes from Cambridge so well worth a quick trip out of town.
One of our Regular Visitors
"Ladds to Royston is like the ravens to the Tower of London. They have a wide and excellent range of goods and the staff are marvellous. I never leave the shop without a smile on my face"
Back to top