Greetings Cards
Our range of greetings cards is second to none in Royston.
Our ground floor card department offers our 'everyday' selection of birthday, anniversary and general greetings cards. In addition, on the first floor you can find seasonal cards for Christmas, Easter, Mothers Day, Fathers Day and all other such days. We have cards for religious festivals including Passover, Hanukkah and Chinese New Year and more. Our range includes cards from both well-known and niche publishers. Have a look at our selection of gifts and giftwrap to accompany the perfect card!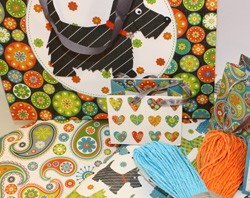 We have the perfect card for any occasion
Our Greetings Cards & Wrap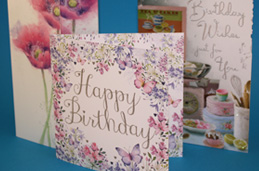 Greetings Cards
We have a beautiful selection of greetings cards by major publishers and many smaller ones, including Carte-Blanche, Words & Wishes, IC&G, Jonny Javelin, Five Dollar Shake, Paperlink, The Great British Card Co, Woodmansterne (including the Quentin Blake range), Lings, Tracks, Medici, Alex Clarke and Pigment.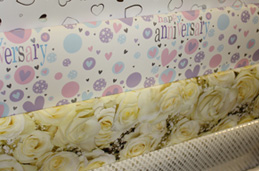 Gift Wrap
For all your gift wrapping needs we stock a range of wrap in sheets and rolls, ribbons, tags, gift boxes and tissue paper to add the perfect finishing touches to your gift.
Our Location
Our Location
You can find us on the High Street in the heart of Royston, just off the A10 and A505. We're only 20 minutes from Cambridge so well worth a quick trip out of town.
One of our Regular Visitors
"Ladds to Royston is like the ravens to the Tower of London. They have a wide and excellent range of goods and the staff are marvellous. I never leave the shop without a smile on my face"
Back to top