Contact
Contact us if you need more information about any of the products we stock. If you would like to enquire about wedding cake equipment hire or our Belgian chocolates mail order service, please email us using the link below.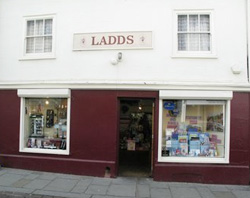 OPENING TIMES: Mon-Sat 9am to 5.30pm
ADDRESS: 21 High St, Royston, Herts. SG8 9AA
TELEPHONE: 01763 245658
Our Location
Our Location
You can find us on the High Street in the heart of Royston, just off the A10 and A505. We're only 20 minutes from Cambridge so well worth a quick trip out of town.