Stationery
Ladds offers a huge selection of everyday stationery and writing equipment, from pens and pencils to rubbers etc for just a few pence. Everything you need for school or college can be found here. We even sell single envelopes so there's no problem if you need just one! Our range of diaries and high quality rollerball and fountain pens is extensive. We stock popular brand such names as Parker, Sheaffer, Lamy and Waterman. Most of these come in decorative presentation boxes. If you're buying a pen or stationery as a gift remember to pick up the perfect card too!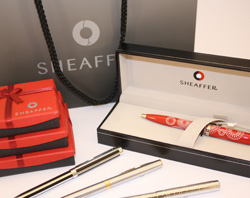 A quality pen in a presentation box is an ideal gift!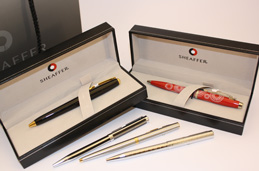 Pens & Writing Instruments
We stock a range of high quality pens which are ideal for personal use, or as a gift, from leading brands including Parker, Waterman, Sheaffer, Lamy, Pilot, Pentel and Schneider. We also have a great selection of everyday pens, pencils and markers for use at school or at home. Refills are available for many of the writing implements we stock.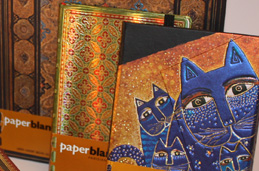 Diaries, Calendars & Notebooks
If you need a diary then we have a wide selection of Letts diaries which are available seasonally, and also calendars.  We also stock Paper Blanks and a range of other notebooks in many varieties and sizes.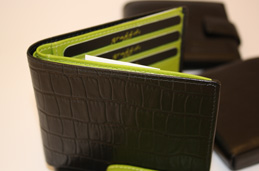 Small Leathergoods & Filofax
If you are looking for small leathergoods, we can offer a wide choice of wallets, purses, passport covers, credit card holders and leather gifts, in a range of bright, vibrant colours as well as the more traditional styles.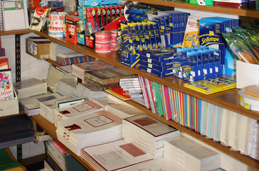 Writing Paper
We stock a large selection of Basildon Bond writing paper with matching envelopes plus an assortment of other stationery in plain or patterned designs, loose-leaf pads or gift sets.  We also have gift stationery for the young or young at heart.
Our Location
Our Location
You can find us on the High Street in the heart of Royston, just off the A10 and A505. We're only 20 minutes from Cambridge so well worth a quick trip out of town.
One of our Regular Visitors
"Ladds to Royston is like the ravens to the Tower of London. They have a wide and excellent range of goods and the staff are marvellous. I never leave the shop without a smile on my face"
Back to top