Confectionery
However sweet your tooth, we challenge you not to find something to suit your taste in our ground floor sweets and confectionery department!
We have Belgian chocolates and over 100 jars of traditional loose sweets sold by weight. Contact us to find out about our wide selection of liquorice and specialist confectionery. This is suitable for both diabetic and lactose free diets along with Gluten Free and Vegan. Our boxed sweets and confectionery will make a wonderful gift!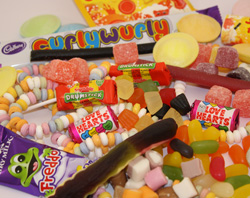 Visit us today to see our full range of confectionery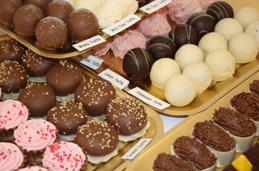 Loose Belgian Chocolates
Our confectionery department has two large, climactically chilled chocolate cabinets, full of the finest, individually selected chocolates imported from Belgium. You can take your pick of just one or two for that special moment, or take a large selection of your choice, to share with your friends (or perhaps just to keep all to yourself !). They are all exclusively packaged in your chosen presentation box and finished with ribbon. If you wish we can send chocolates direct to the recipient via our mail order service.
12 chocolates for £12.50 includes postal box ,
call us on 01763 245658 for further details.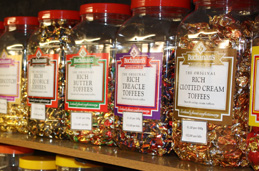 Loose Traditional Sweets in Jars
We have over 100 jars of loose traditional sweets, sold by weight. Choose from many old favourites such as Barley Sugar, Toffees, Fruit bon-bons, Wine and Hard gums, Cough Candy, Peanut Brittle, Kola cubes, Pineapple cubes, Rhubarb & Custard, Sherbert Lemons, Rosey Apples.... The list is (nearly) endless! As an unusual present, how about giving these in one of our selected presentation boxes or jars?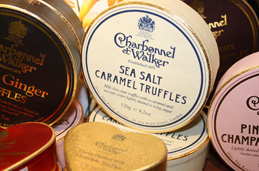 Boxed Confectionery
We offer a huge selection of luxurious boxed chocoloates and sweets from leading confectioners including Lindt & Sprungli, Bendicks, Charbonnel et Walker, Duc d'O, Guylian, Anthon Berg, Butlers, Whitakers and Thorntons. Our delicious fudge is available pre-packed or cut from slabs while you wait. We also have fantastic almond and hazelnut nougat.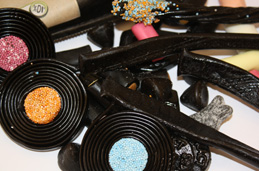 Liquorice
Ladds boasts probably the widest selection of liquorice you may ever see in one place. We regularly have over 30 types in different guises, from raw liquorice sticks, to hard, soft, sweet and salted liquorice, and various flavoured ones (including honey, raspberry and mint) imported from Holland, Italy and Australia, amongst others.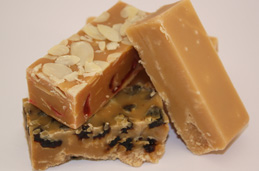 Specialist & Sugar Free
Ladds also offers a wide choice of sugarfree confectionery ranging from chocolates and biscuits to hard boiled sweets, jams and marmalades. Our specialist confectionery caters for both diabetic and lactose free diets.
Our Location
Our Location
You can find us on the High Street in the heart of Royston, just off the A10 and A505. We're only 20 minutes from Cambridge so well worth a quick trip out of town.
One of our Regular Visitors
"Ladds to Royston is like the ravens to the Tower of London. They have a wide and excellent range of goods and the staff are marvellous. I never leave the shop without a smile on my face"
Back to top